SCHOOL BUS AND TRANSPORT MAPS
Put your school clearly on the map.
Every school relies on buses and public transport. Prospective families are no different – they need a clear and simple way to quickly understand where your school is located and exactly how their children can get there each day. Combining clever technology and beautiful design we can deliver a bespoke map just for your school ready for print, outdoor display and web. 
Just one more way you can enhance the brand experience for prospective parents and make it easier for more families to choose your school.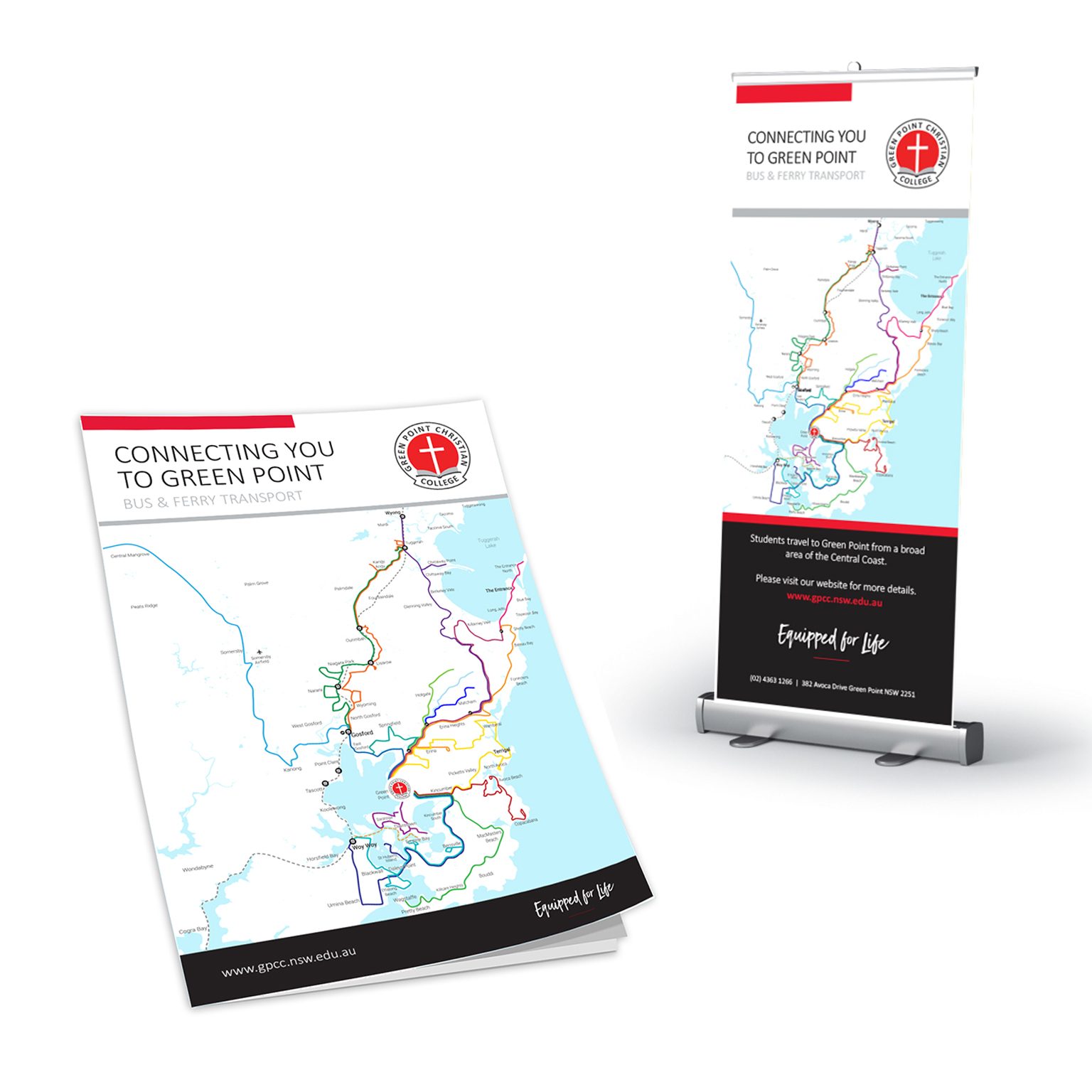 Clear and attractive maps to show families exactly how to get to your school via bus or public transport.
A bespoke designed brochure to include in enrolment packs, hand out at open days or school expos, and include for download on your website.
A custom branded large format banner for display at key school events or expos to really show off your school brand and give parents clear information on your transport options.
* Does not include the pull up banner hardware. Printing is organised by the school.
Or create your own custom package with unique designs and collateral. Get in touch to learn more or get a quote.
We've created professional bus and transport maps that have helped put schools on the map! Contact us for more information about our transport maps, or to request a free quote.